I was there to surf, and would be in town for a few days.
I was looking for other things to do in Bundoran, Ireland while I was there. It's a pretty chill seaside town, and is well known for it's surfing.
I surfed at Tullan Strand, but also took a day just to walk the beach and zen out… It's incredibly gorgeous and peaceful.
Walk the beaches… Experience nature.
Whether you are traveling by yourself or with family and friends, make time to just go play! The beaches are lovely!
Go horseback riding. It's so amazing to see these beautiful creatures galloping along the Atlantic. Check out the local Equestrian Center, and take a ride.
Check out the coastline along the main part of town. You'll find lots of families out for a day at the beach. If you're traveling with kids, it's a great place to hang out, plus the Bundoran Adventure Park is really close by.
Be adventurous! Jump off a cliff! I was hanging out, chatting with a family from Northern Ireland. They were in Bundoran for a weekend holiday. A couple of adventure seekers started climbing up onto the cliff near where we were sitting. We all watched and wondered if they would actually jump… They did! I don't think I could do it, but it was fun to watch!
---
---
Manipulated Reality is supported by readers. Product links on Manipulated Reality are referral links for things I like & believe you will too! Read more here.
---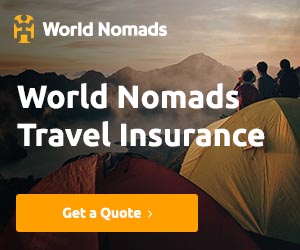 Go fishing! Growing up, I did a lot of fresh water fishing with my family in Wisconsin, so when I came across a couple guys fishing on the shore of the Atlantic I was curious. What were they trying to catch, and what were they using for bait?
The bait looked like an earthworm and a centipede mated! They were using ragworms. I've never even heard of them.
Apparently you can catch quite a variety of fish… Pollock, Cod, Wrasse, Conger, and Fluke can be caught from the shore.
Check out the pubs… Yes, they exist! It's not just surfing and nature.
I stopped by Brennan's Criterion Bar late afternoon for a pint. The pub is run by 2 sisters, Nan & Patricia. They look like they could be my Grandma! The sisters were born above the pub, opened by their grandparents, and are the 3rd generation running Brennan's. The ladies are there 7 days a week serving up drinks, and taking care of business. There are no tv's or music in the pub, so you have to talk to each other! Stop by if you are ever in Bundoran. The Brennan Sisters are a hoot!
One of my other favorites in Bundoran was Maddens Bridge Bar. It's great for checking out Trad Sessions, grabbing some really good food, or a pint.
The Chasing Bull is a good place to check out live music later at night. It's a bigger pub, and draws a pretty lively crowd.
Subscribe to receive travel & photography tips, and special offers from our sponsors.
Connect me on social media.