I recently hired Jim Parslow from Ireland West Tours for an extended private tour. I've taken many tours on the bigger coach buses around Ireland, but was looking for a more intimate experience.
I have found with the coach tours, you don't get to go off the beaten path, you are always with lots of people, and your time is limited at scheduled stops.
Many times, I just wanted to wander longer and explore the area. I also found myself wishing there weren't so many people around. I wanted to be able to stop to take photos without feeling rushed, or trying to get a shot without a bunch of other tourists in it.
Ireland West Tours came highly recommended, so I gave Jim a call. We talked about where I'd been in Ireland, prior tours, what my expectations were, and what I wanted out of my private tour.
The most important thing for me was to be able to get out of the car, stop anywhere along the way, without any time constraints. I wanted to feel as if I was driving myself, but without the stress of it.
Just the thought of driving on the "wrong" side, while navigating Irish roads, sends shivers of fear through me… So, for the time being, I've decided not to.
Booking the tour with Ireland West Tours was the perfect solution. I was able to customize the entire trip, plus Jim is also a photographer, so he had some fantastic suggestions that we incorporated into the itinerary. In the end, I decided on exploring more of the Connemara Region, and also invited another photographer to join the tour.
Jim picked us up in Galway, and off we went to our first stop… Aughnanure Castle, a tower house in Oughterard, County Galway.
Manipulated Reality is supported by readers. Product links on Manipulated Reality are referral links for things I like & believe you will too! Read more here.
The castle was built by the O'Flahertys in the 16th century, one of Connacht's most notable lord families. Although, I had seen other castles in Ireland, this was the first one that I was able to go inside. Jim had arranged a private tour, and we learned the history of Aughnanure as we explored.
As you walk up the path to the castle, the ruins of the banquet hall are off to the right. Peering out the windows, you can feel the history oozing from this place. I can only imagine the parties that were held there!
Entering the castle, I was surprised by it's size. I was expecting it to be much larger inside. I hadn't realized how thick the walls were, and how much space they took up.
After our tour of Aughnanure Castle, we headed over to Maam Cross where we stopped for tea and scones at the Peacockes Hotel restaurant.
The hotel has a viewing tower where you can see 360 degree amazing views of the area.
Next to the Peacockes Hotel is a replica cottage from the classic movie "The Quiet Man". The movie was shot in the West of Ireland, and starred John Wayne, Maureen O'Hara, and Barry Fitzgerald. Many of the outdoor scenes were shot in the Maam Valley on the shores of Lough Corrib.
You can tour the inside of the cottage too!
Time to move on and see more of Connemara! We had to stop at Derryclare Lough, so I could grab a photo of Pine Island. It's absolutely gorgeous with the Connemara Mountains as it's backdrop.
We continued on around the countryside of Connemara, with Jim sharing his extensive knowledge of the area. Driving through the boglands, we learned how the turf from the bog is cut, dried, and used for fuel to heat homes.
The preservation of the bogland is being debated, as it's in danger of being completely destroyed.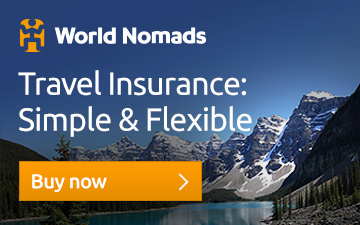 Next, Jim took us through the Inagh Valley. We drove down a very narrow road, not accessible to the big tour buses. This is the Ireland that most tourists don't get to see. It was exactly what I was looking for, and made me very happy that I had decided to book with Ireland West Tours.
We got out of the car and were able to just wander. There was not another car or person anywhere in sight… How absolutely fantastic!
We were not totally alone… There were plenty of sheep everywhere! The mountainside is speckled with them!
I was on a mission, determined to get a selfie with the sheep… They however wanted nothing to do with it!
After awhile we finally came across some hikers. What a great place to do just that!
After hiking around and taking photos, we had worked up an appetite, Jim suggested we stop in Letterfrack for lunch at the Cloverfox Restaurant. One of the specials was a lamb burger… I have to admit, I felt a bit guilty ordering it after taking photos with the sheep! I got over it quickly once I took my first bite. It was delicious… Sorry sheep!
The food and the service was phenomenal. Jim definitely knows his stuff!
After filling our bellies, we got back on the road… There were a few more special places that Jim wanted to share with us. We stopped at Renvyle Beach first.
Renvyle Beach is one of the most beautiful beaches I've been too, and I've been to some pretty amazing beaches in California and Mexico. It's truly magical!
Just when we thought there couldn't possibly be more to see, Jim brought us to another amazing place… Killary Fjord. The fjord is situated on part of the Atlantic Ocean, and is the only natural fjord in all of Ireland, Scotland, England, and Wales!
Continuing on to the other side of the fjord, we stopped at a cemetery right on the waterfront… Guess if that's going to be your final resting place, it's a pretty sweet spot!
It was getting late, and we were about to head back to Galway. I just happened to mention to Jim that I had never seen Ashford Castle… So, off we dashed to the last place on our tour.
I'm so glad I said something! The castle is majestic! It's located in Cong, County Mayo and dates back to 1228, and was once home to the Guinness family.
We had just enough time to walk the grounds, and see some of the inside.
Ashford Castle was a great way to end the tour. The whole tour was pretty spectacular!
Having Jim as a tour guide was more like hanging out with a good friend. He knew all the best spots to go, was extremely knowledgable with the area, was very witty, and had a ton of good stories to share along the way!
If you ever are thinking about taking a private tour of Ireland, contact Jim at Ireland West Tours. It's well worth it!
Subscribe to receive travel & photography tips, and special offers from our sponsors.
Connect me on social media.